Friday, October 27, 2006
Note To Slave Steve: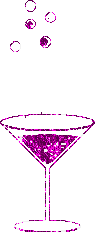 You knew I had been drinking. Of course that is the only reason Mistress allowed herself to be the submissive.
You've taken advantage of my altered state.
Prepare to be punished.
Put down your panties. Once your over MY KNEE, You'll love the feel of my silky stockings, but tremble at the feel of my wrath.
Monday, October 23, 2006
Tease and Denial Phone Sex
Friday, October 20, 2006
Friday, October 13, 2006
Softer Mistress
Thursday, October 05, 2006
Hottie Phone Sex Mistress