Monday, March 19, 2007
Just Call Me
Have you ever fantasize about dressing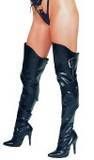 up in girly cloths?
Who knows, I might even have them fuck your tight virgin girly-hole. Hmmm....pull out that pair of

frilly pink panties

that you have hidden away, put them on, and give me a call. I feel like playing with my cum-burbing sissy slut tonight.
Friday, March 09, 2007
I Have a Hot New Toy That YOU Control.....
Okay, putting you in control of my orgasm is not something that I do for just anyone.
But, for special boys who please me, I have a brand new, sexy toy purchased by one of my ardant admirers. The thing about this "rabbit" vibrator toy is, you control it. Check out the
DEMO
. You control the speed, rotation, motion and more.
If you are a very good boy, then I give you the nickname I have assigned to my toy and you control it over the internet. Whatever you tell it to do, it does.
Talk about power! If you want it, you have to ask very, very nicely!
Or you can click on the picture above to buy one for yourself and put ME in the driver seat!