Monday, March 19, 2007
Just Call Me
Have you ever fantasize about dressing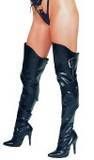 up in girly cloths?
Who knows, I might even have them fuck your tight virgin girly-hole. Hmmm....pull out that pair of

frilly pink panties

that you have hidden away, put them on, and give me a call. I feel like playing with my cum-burbing sissy slut tonight.
Comments:
Mistress Taylor,
I want you to know that I understand that you have complete control over me. I have turned all my sexual desires and needs over to you. When I wake during the night, my thoughts do not turn to my wife lying next to me but to you. As my Domme MISTRESS I know that only you can allow me my orgasms. I receive all of my sexual needs from you. It gives me so much pleasure to know that I am always trying to please you. You have taught me well. After you allow me to have an orgasm, I always look forward to again being chaste. Not knowing how long it may be until you allow me my next orgasm excites me. It keeps me attentive to your needs. The longer you make me go the more I want to please you. Thanks for allowing me to be your slave....
Submissive Steve
Mistress Taylor,
I want to apoligize for upsetting you a couple days ago. Thank you for your firm correction to my behavior. As your submissive, I compelely understand your need to keep control of me. I will continue to work hard to give you my complete attention. Thank you for allowing me another chance.
Salve Steve
Post a Comment
<< Home