Friday, October 27, 2006
Note To Slave Steve: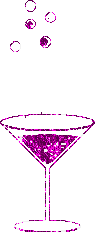 You knew I had been drinking. Of course that is the only reason Mistress allowed herself to be the submissive.
You've taken advantage of my altered state.
Prepare to be punished.
Put down your panties. Once your over MY KNEE, You'll love the feel of my silky stockings, but tremble at the feel of my wrath.
Comments:
Mistress Taylor,
I want to ask for forgivness for how I took advantage of you the other night. I know better and the punishment you have leveled on me has shown me the way. I continue to worship you and thank you for your unending desire to properly train me.
Mistress,
My morning masterbation training went well. You have helped me to understand how to bring myself right to the edge without spilling a drop. It makes me feel so good to know that I am pleasing you in this way. Thank you for taking total control over me.
Steve
Post a Comment
<< Home